Creating costume designs and putting fabrics, trims and cut works together is remarkable profession to pursue. It takes a lot of hard work, creativity and innovation in the process.  
Inspired by one of our customers, an amazing woman named Gayle MacGregor – who is an extraordinary freelancer and sole trader based in Queensland, Australia. 
She has made beautiful costumes for films, television and theatrical performances. Gayle has years of experience in her craft and has produced incredible masterpieces. She has won various awards for her outstanding contributions to different projects and production companies. 
Having an eye for design and a heart that is passionate to create wonderful works of art, Gayle chose to use our trimmings to add to a costume for "The Queen of Hearts" character, as played by Simon Burvill-Holmes, in the professional theatre production Alice in Wonderland Live on Stage. 
Being a highly experienced cutter, she has designed, cut and incorporated our metallic braid with the circular motif. Gayle used her ingenuity to cut into the braid, used each circle as applied trim, then added a crystal button at the centre along bodice yoke and at the hemline.  
See photos below in courtesy from the producer, Rapidfire International Inc/Boyd Productions Pty Ltd.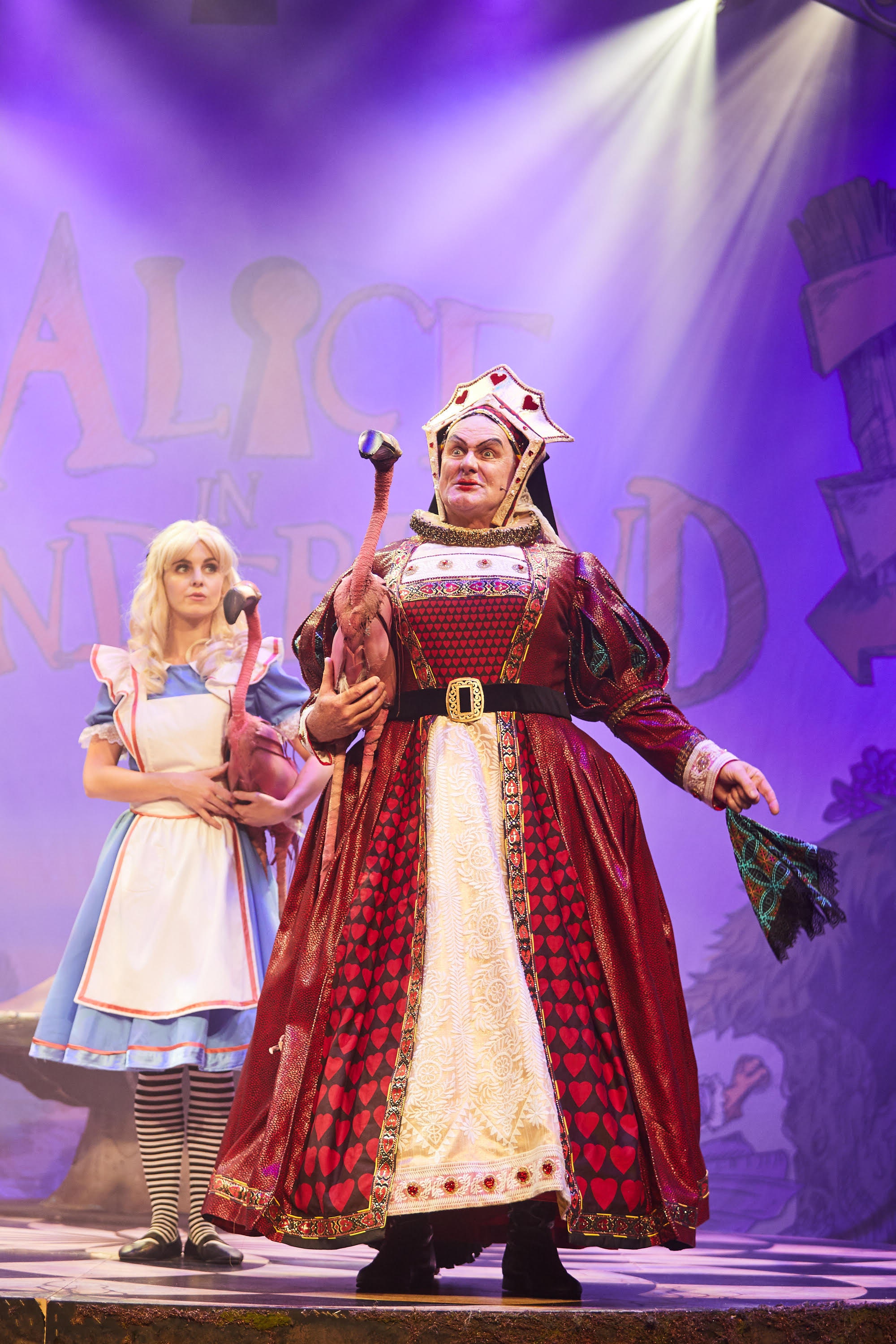 Given the incredible artistry shown in Gayle's work, it shows that beauty is truly found in the details. We thank Gayle for allowing our trimmings to reach this professional theatre productions and for sharing her story success with us.
We have a wide variety of different trims and appliques that you might want to check in our page. We have all sorts of contemporary, vintage, traditional, floral or bohemian style patterns that we would be happy to provide you with. If you're interested in these craft ideas, feel free to browse through this link.